Kumbh Mela 2019 – Prayagraj (Allahabad)
January 14, 2019

-

February 28, 2019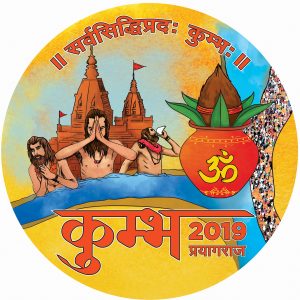 An invitation for the upcoming Kumbh Mela – ( Mahayogi Pilot Baba Camp)                                                              
Life moves on like waves of ocean.
coming and receding.
Touching the shore and in a moment back to ocean.ach wave with a different move,push n rythm….
each with its own grace n beauty.
nothing ugly or bad.
nothing big or small.
A constant movement.
The wave doesn't realise it is one with  Ocean , like the self does not realise it is one with Supreme.
This ongoing movement will welcome the New Year 2019 in couple of months.
January 2019…..
special in itself because of Kumbh Mela at Prayagraj ( Allahabad).
The Kumbh Mela will offer a possibility of wave of new consciousness.
The interim preparations are on….
You are all welcome.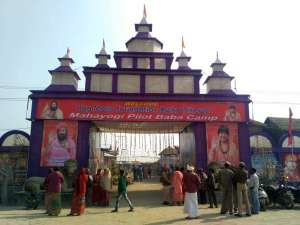 To make preparations for your stay at Mahayogi Pilot Babaji"s camp, preparations have started.… All those who are desirous of joining in please send your names to following :-
1, Durga Giri – daridurga@gmail.com
2. Satya Giri – asuchoretskaya@gmail.com
3. Saran Ji – saran.pbc@gmail.com
Please understand that the stay is on chargeable basis, hence inform prior to coming, to make arrangements.
The Main events are:
The Royal Bath ( Shahi Snan) dates are as follows
1) 15/01/2019
2) 04/02/2019
3) 10/02/2019
ASHTA MAHALAKSHMI YAGYA 
DATES : 02/02/2019 to 10/02/2019
Guru Diksha, Sanyas Diksha, Family Sanyas Diksha 
DATES : 02/02/2019 to 10/02/2019 
Mahayogi  Pilot Baba camp will also witness Conference on Nadi, Nari, Naya (Rivers, Women, Justice ), cultural events.  Eminent personality from different sector will also grace the camp, these program takes place between 2nd to 10th February. 
Address :
Pilot Baba Camp
Plot 74, Sector – 14
Lower Sangam Marg, Harishchandra Chauraha
Praygraj (Allahabad) – UP 

Om Namo Narayana!
Also you can get information form  Images attached below.