Guru Purnima 2019
July 12, 2019 @ 8:00 am

-

September 16, 2019 @ 5:00 pm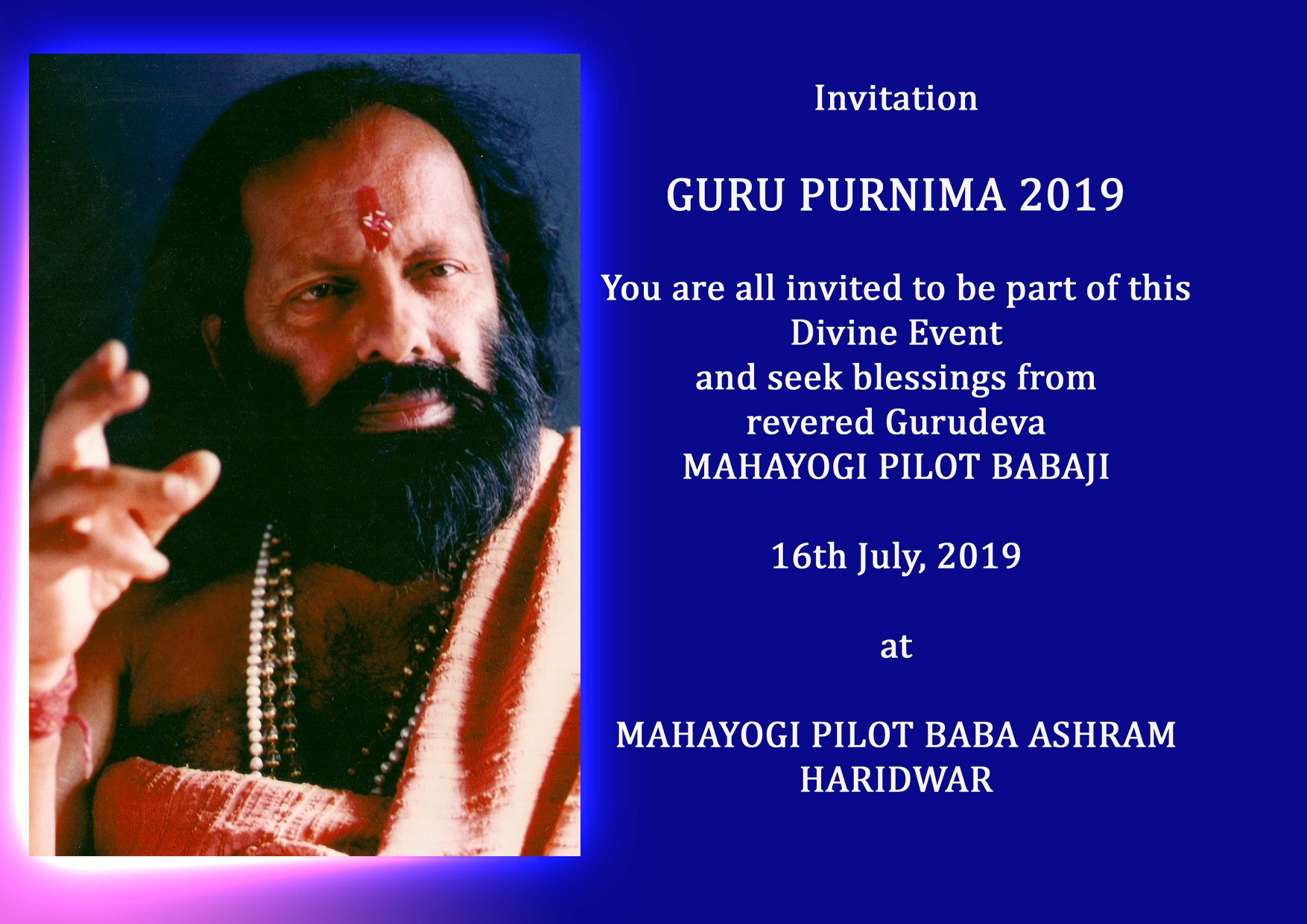 With the blessings of revered Gurudeva Mahayogi Pilot Babaji and the masters of his lineage, this years GURUPURNIMA falls on 16th July, 2019. As every year revered Gurudeva will bless all his disciples . You are all invited to be part of this event. Come and practice and be under Guru's guidance and care.
The details are as under.
1. 12TH ,13TH,14TH July, 2019 – BHAIRAVI 
MAHAVIDHYA –
SRI VIDHYA YAGYA
2. 15th July – Birthday celebrations of revered 
Mahayogi Pilotbaba.
3. 16th July – GURU PUJAN – GURUPURNIMA 
CELEBRATIONS.
Like every year Sanskar Diksha and Sankalp Diksha will also take place.
1. 12th July, 2019 – Sanskar Diskha
2. 13th July, 2019 – Sankalp Diksha.
3. Guru Diksha will also take place on the said dates.
VENUE : MAHAYOGI PILOT BABA ASHRAM 
DAKSH ROAD – JAGJEET PUR
KANKHAL – HARIDWAR – UTTARAKHAND
This is an interim information. Any changes would be informed at the earliest.
Please keep the following informed about your arrival.
1. Saran – saranb977@gmail.com
2. A.Anil Singh – amar12oct.1982@gmail.com
3. Durga Giri – daridurga@gmail.com
4. Satya – asuchoretskaya@gmail.com
OM NAMO NARAYANA